We have a mission to create a better world
We have set up a local non profit organisation in Sierra Leone (West Africa), The Suzanna Foundation. With the Suzanna Foundation we want to support the most vulnerable children in the country. We believe every child has the right to go to school, eat a meal every day and have access to urgent medical treatment if needed. Initially, we will focus our support on children age 3 to 8 years old who have parents with disabilities or live in 1-parent families or big foster families with low to no income. Most of this children beg for the living and have no or limited access to education. Providing an education for children in vulnerable familial situations, will help improve their outlook in life with a more stable future and lesser chances for them to getting involved in criminal activities such theft, drug trafficking or other dangerous crimes.
More info about the Suzanna Foundation
How can you help with the purchase of our garments?
We believe every change in the world starts with yourself. That's why charity is part of our brand DNA and business model. On the hangtags and the productpages of our garments, you can find what you donate with the purchase of each item.
A meal

You donate the value of a meal to the Suzanna Foundation.

Schoolbooks

You donate the value of schoolbooks for 1 semester for 1 child to the Suzanna Foundation.

A school uniform

You donate the value of a second hand school uniform to the Suzanna Foundation. We opted for second hand school uniforms to support local communities and a circular economy.
Education

Despite education being free in Sierra Leone, still 20% of the children does not attempt school, often because of the cost of school books and school uniforms. We enroll the children in school and help the parents or foster families with the registration proces. We provide school books and school uniforms for the children registered in our program.

Food

Most children of the slums provide a daily income for the family by begging or selling goods. While they attempt school they cannot provide an income. To compensate this loss of income, we offer a weekly food pick-up for the family (rice, sugar, flour, herbs, oil, vegetables, ....). We also pay school meals for the children registered in our program.

General support

Our local coordinator is the contact person for the vulnerable families that we support with our program. She keeps a close contact with the family to guarantee the well-being of the children and helps with administration. She has a monthly contact moment with the family of the children, to create a relationship of trust.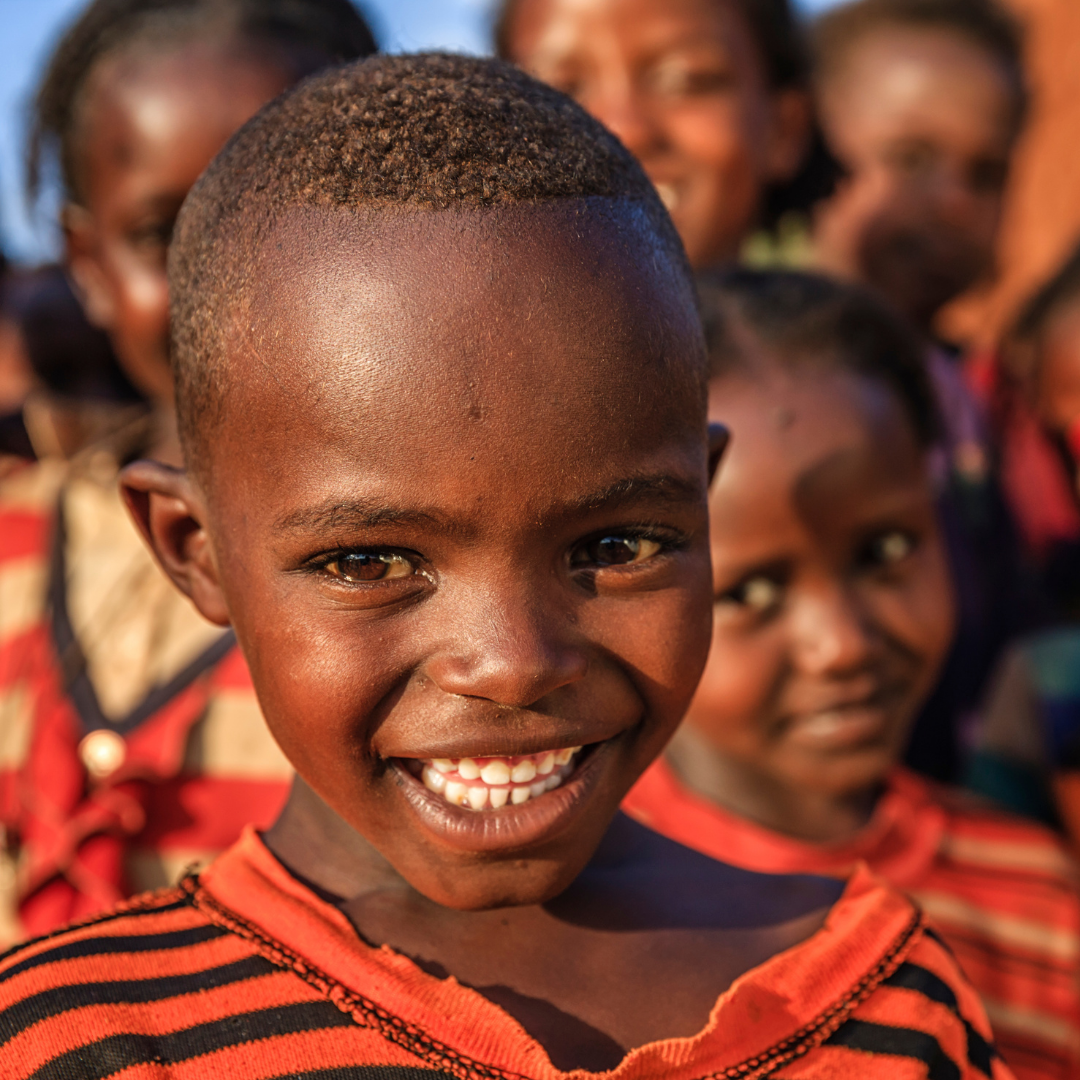 Thank you
Today 10 children are registered in our charity program.
We hope to expand our support to more children month after month, year after year. With your purchase you help to support our mission.
More information